The digital overview of the future
ECHO IS THE COCKPIT THAT OFFERS YOU THE TOTAL OVERVIEW OF YOUR DEVICE FLEET
Echo makes it possible for you to track your computers through their entire life cycle. You will always be able to identify and locate the devices and you will always be aware of the status of the software baseline. You will be able to manage device utilization, stock situation and protect data on the computers remotely – and retrieve, freeze or delete if necessary.
The roll-out of Echo is done without disturbing employees working on the computers. And without burdening the IT department with extra work. Typically, it takes only a few days to get the solution up and running - and NetCloud's consultants will assist you all the way.

When the core functionality has been activated on the computers, it will remain active for the whole hardware lifetime - and does not need to be rolled out again.
Echo is relevant to large and very large companies in all sectors with a special focus on:
• Pharmaceutical companies
• Production companies
• Food industry
• Service industry
• The financial sector
• Engineering consultants
Echo is especially benefical to companies with several or many locations around the world. NetCloud works with customers from both the private and the public sector.
WHAT MAKES ECHO UNIQUE?
Echo is embedded in the hardware of your computer right now and just needs to be activated once. When Echo is activated, it cannot be removed from the unit, even if the operating system is reinstalled or the hard drive is replaced. Echo will continue to assist, as it is hardware based and activated.
Everything is managed from our cloud service and your company does not need to invest or maintain any internal infrastructure to support Echo.
Furthermore, Echo may be used to make sure that the company's critical applications are always installed, including antimalware clients, SCCM agents, InTune or Bitlocker activation. With Echo activated in the hardware, it means that the above applications will be kept healthy or installed if they are not available.
OVERVIEW
The solution offers you an overview of all the deviced in the organzsation delivered in a dashboard with the opportunity of drilldown into details. Your organization will know exactly where each unit is located, who is using it and what it contains.
Using this solution, you will know when a unit is activated first time (e. g. at an external supplier), which user that uses it subsequently and at what location the unit is allocated to. The device history is retained throughout its lifecycle, even when reinstalled, renamed or change purpose over time.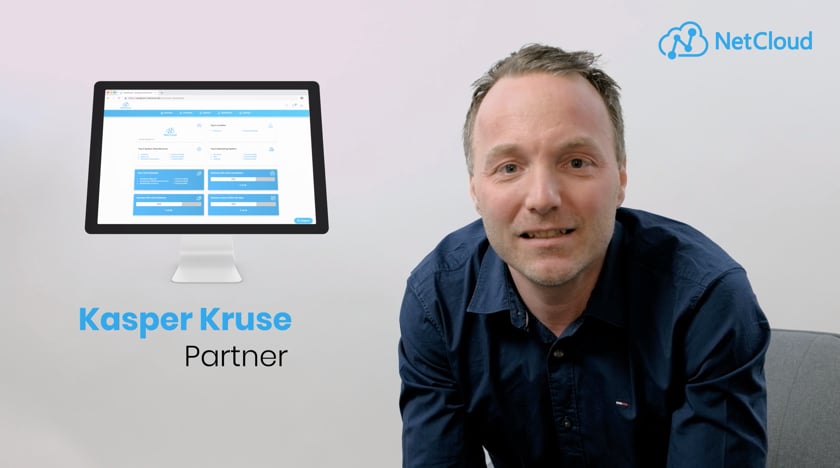 SECURITY
In addition to Echo giving you fantastic insights, it also includes several unique safety features that offers you confidence in your data is safe The solution include functionality such as:
• Delete data – Deletes all or selected data on a unit no matter where it is located.
• Lock device – Locks units, so that they cannot be used and can give an on-screen custom message.
• Find feature – Can locate lost units and report location, no matter where they are located.
• Critical applications – Makes sure that your baseline applications are always installed and running healthy.
Many of our customer compare the safety features with the ones they know from their smart phones - brought to the company device fleet in larger companies.
GETTING STARTED NOW
Getting started with Echo does not require big effort or a lot of resources. In a couple of days, at the most, the solution will be up and running on your first devices. Echo is activated by a simple installation file. This may be distributed using an existing deployment solution (e.g. SCCM), or a range of deployment options provided by NetCloud.
Once Echo has been activated on devices, they will start to report to the console, where you will quickly get the live overview. In time, you may want this information integrated into any existing service support or management solutions.
HAPPY CUSTOMERS
Many of our satisfied customers use Echo and cannot wait to share, which of their needs are covered by this solution.
Do you want to know
more about the solution?
Contact Brian - he will tell you more about Echo.